TOP ADVENTURES
Our collection of the most popular adventures in 2017.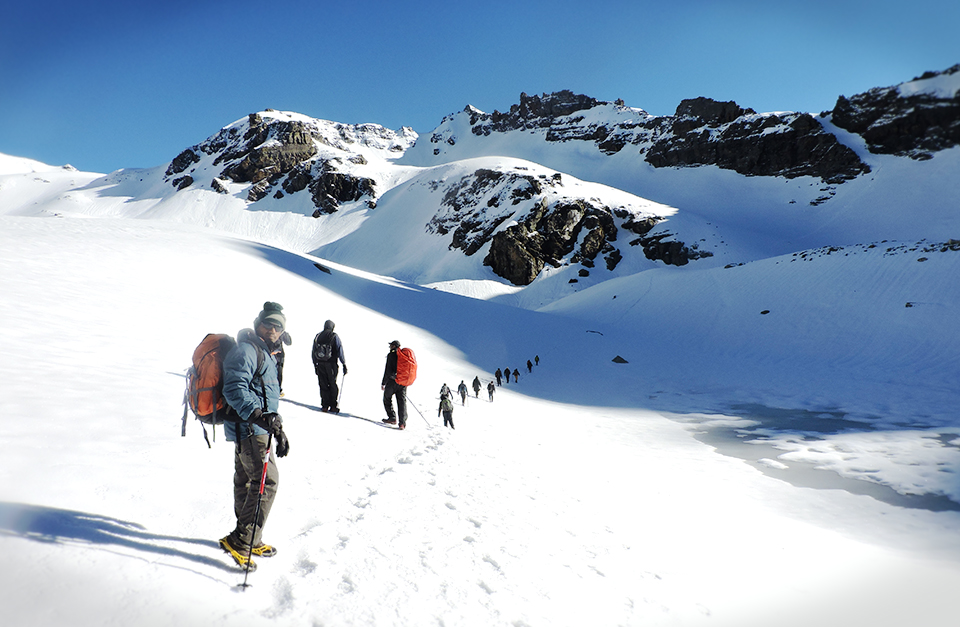 Rupin pass (Sangla) - Himachal Pradesh
Rupin Pass is a high altitude pass across the Himalaya mountain range in state of Himachal Pradesh, India. It lies on a traditional shepherd and hiking route which starts from Dhaula in Uttarakhand and ends in Sangla in Himachal Pradesh. The path itself is located across mostly uninhabited areas in the Himalayan ranges above sea level. Rupin Pass trek consists of trails dug out of rock faces and wooden bridges, cut through deep dark folds in the mountain, glaciers and icy slopes, and over snow elds. Along the way there are white Rhododendrons and expanse of green meadows.
explore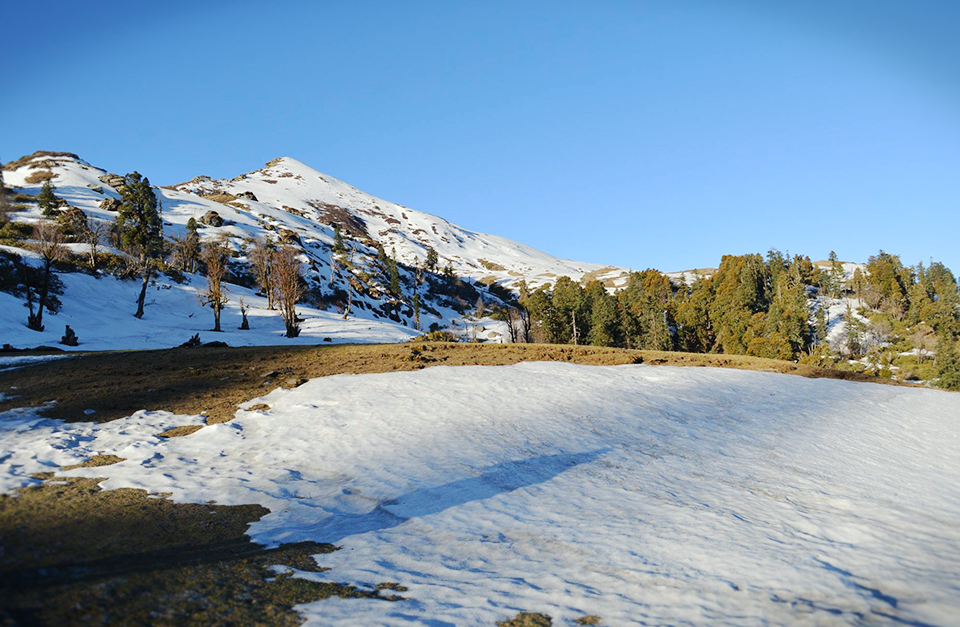 Kedarkantha (Garhwal) - Uttarakhand
Kedarkantha peak or top, situated in the mountains of the Tons river valley is a beautiful rounded peak and is a popular trekking destination most times of the year. Even in winters a trek to Kedarkantha is possible as it goes through dense forests and vast meadows making the trail walkable even in snow. The trek goes through the Govind national park and gives you ample time to soak in the ora and fauna of this protected area.
explore