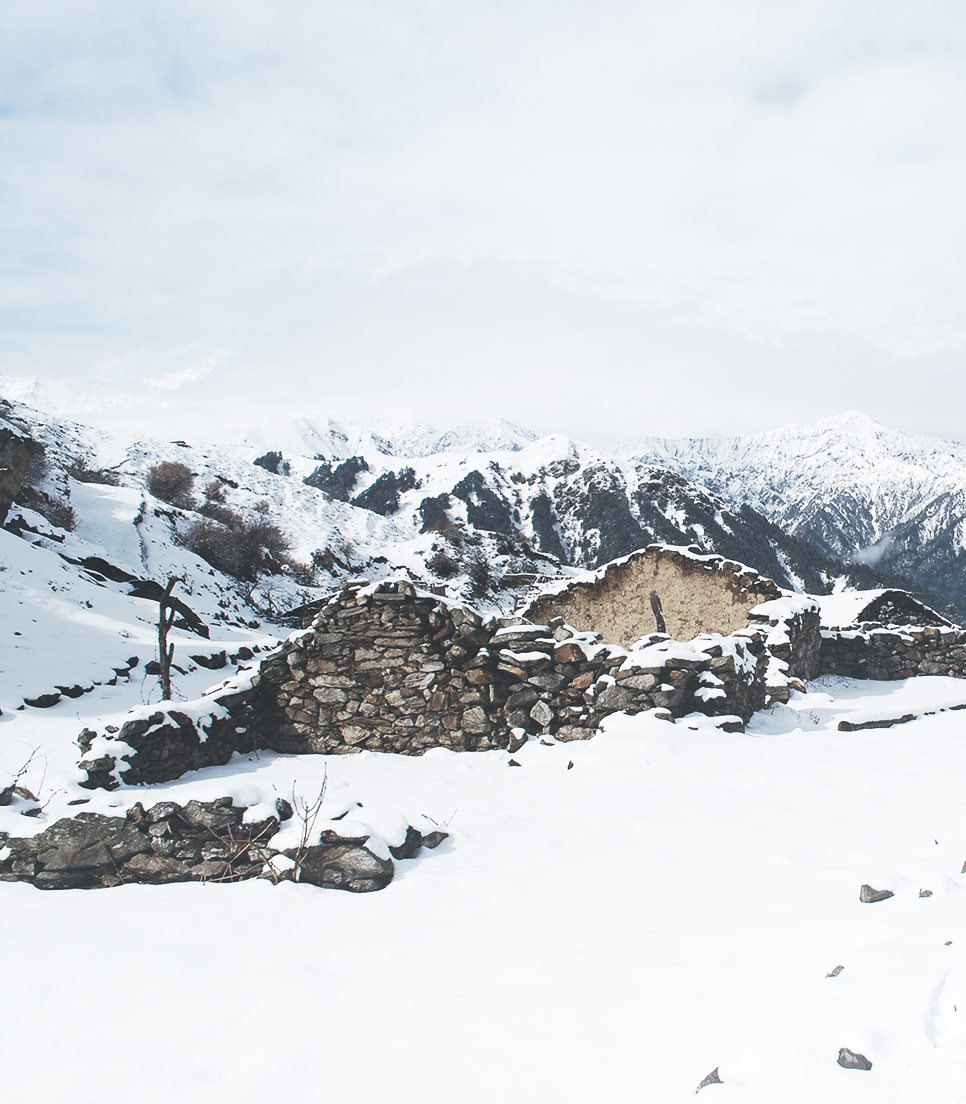 Dayara Bugyal
Garhwal, Uttarakhand INR 10,000
+(5% GST)per pax(Barsu to Barsu)
Dayara Bugyal, in Uttarkashi district, meaning "high altitude meadow". The beautiful meadows are developed into ski slopes covering an area of 28 square kilometers. It has also been planned as a skiing resort. The panoramic view of the Himalayas from here is breathtaking.
Height of the Trek

12,000 Feet

Vacation Style

12-45 Years of Age
Extra Cost
The transportation cost from Dehradun to Barsu and back will have to be borne by the trekkers, the total cost of transportation one way is (to be shared among 5-6 people, i.e INR 4,500/- approx INR 900/- per person one way) – to be paid directly to the driver.
Whats included in this tour
Items that are covered in the cost of tour price.
All breakfasts, lunches and dinners from Barsu to Barsu (VEG)
All accommodation from Barsu to Barsu
All campaign equipments
Medical Kit
Professional Trek Leaders (Experienced Guide/Staff)
All forests permits
Whats excluded in this tour
Items that are not covered in the cost of tour price.
Travel insurance and other emergencies
Transport from Dehradun-Barsu & Barsu-Dehradun
All Meals from Dehradun-Barsu & Barsu-Dehradun
Mules (A Hybrid Animal) to carry personal luggage
Single room accommodations
Hard Drinks (This also includes undistilled fermented beverages)
Photography accessories like cameras etc.
Things To Carry

1 Pair of Thermal
3 Pair of Socks + 1 Pair of woolen socks
2 Pair of Hand Gloves (Water Proof & Fleece material)
Sun Cap
Woolen Cap
Neck Warmer (Scarf/Buff)
2 Quick Dry Full Sleeves (T-Shirt)
1 Full sleeves Fleece
1 Wind Proof Jacket (windcheater/Heavy Jacket)
2 Track Pants (No Cotton or Jeans)
Sun Glass
Sun scream, Lip balm, Moisturizer
Torch
Trek Pole
Trekking Shoes (No Sports shoes or Woodland shoes)
Poncho ( The Gear used to protect from Rain)
Day pack (Small one)
Back Pack 60 ltr (+ Rain cover)
2 Water Bottles
Toilet Paper & Wet Wipes
Hand Sanitizer
Antibactial Powder
Tooth Brush
Quick Dry Towel
Medicines To Carry

Crocin (1Strip)
Disprine (1 Strip)
Lomotive (1 Strip)
Digene (1Strip)
Guaze
Dettol
Band Aid - Qty 5
Neusphorine Powder
Betadine Tube
Vomistop/Avomine (Motion Sickness Tablet)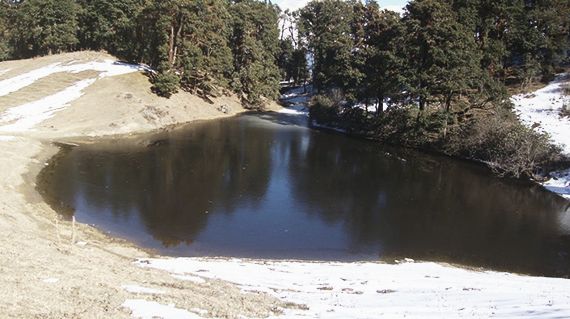 By Air
Jolly Grant Airport is the airport serving Dehradun, located about 25 km from the city. There is a daily flight from Delhi to Dehradun
By Train
(Take the overnight train to Dehradun from Delhi)
Nandadevi Express - Train no: 12205 (Departure 11:50pm; Arrival - 5:40am)
Dehradun Express - Train no: 12687 (Departure - 9:10pm; Arrival - 5:00am)
By Bus
There is regular bus service from Delhi for Dehradun from Delhi ISBT Kashmere Gate. Usually buses drop you at Dehradun ISBT. From there you have to come to Dehradun Railway Station.
Vehicles are available for pick-up from Dehradun Railway Station at 6:30am
You will reach Sankri by 5:00 pm
Departure Dates

Confirmed Dates

Trip Status

Trip Status

Batches

2018-2019

Sun 9 Dec '18 - Fri 14 Dec '18

Sun 16 Dec '18 - Fri 21 Dec '18

Sun 23 Dec '18 - Fri 28 Dec '18

Sun 30 Dec '18 - Fri 4 Jan '19

Mon 31 Dec '18 - Sat 5 Jan '19

Sun 13 Jan '19 - Fri 18 Jan '19

Sun 20 Jan '19 - Fri 25 Jan '19

Sun 27 Jan '19 - Fri 1 Feb '19

Sun 3 Feb '19 - Fri 8 Feb '19

Sun 10 Feb '19 - Fri 15 Feb '19

Sun 17 Feb '19 - Fri 22 Feb '19

Sun 24 Feb '19 - Fri 1 Mar '19

Sun 3 Mar '19 - Fri 8 Mar '19

Sun 10 Mar '19 - Fri 15 Mar '19

Sun 17 Mar '19 - Fri 22 Mar '19

Sun 24 Mar '19 - Fri 29 Mar '19

Sun 31 Mar '19 - Fri 5 Apr '19

Sun 7 Apr '19 - Fri 12 Apr '19

Sun 14 Apr '19 - Fri 19 Apr '19

Sun 21 Apr '19 - Fri 26 Apr '19