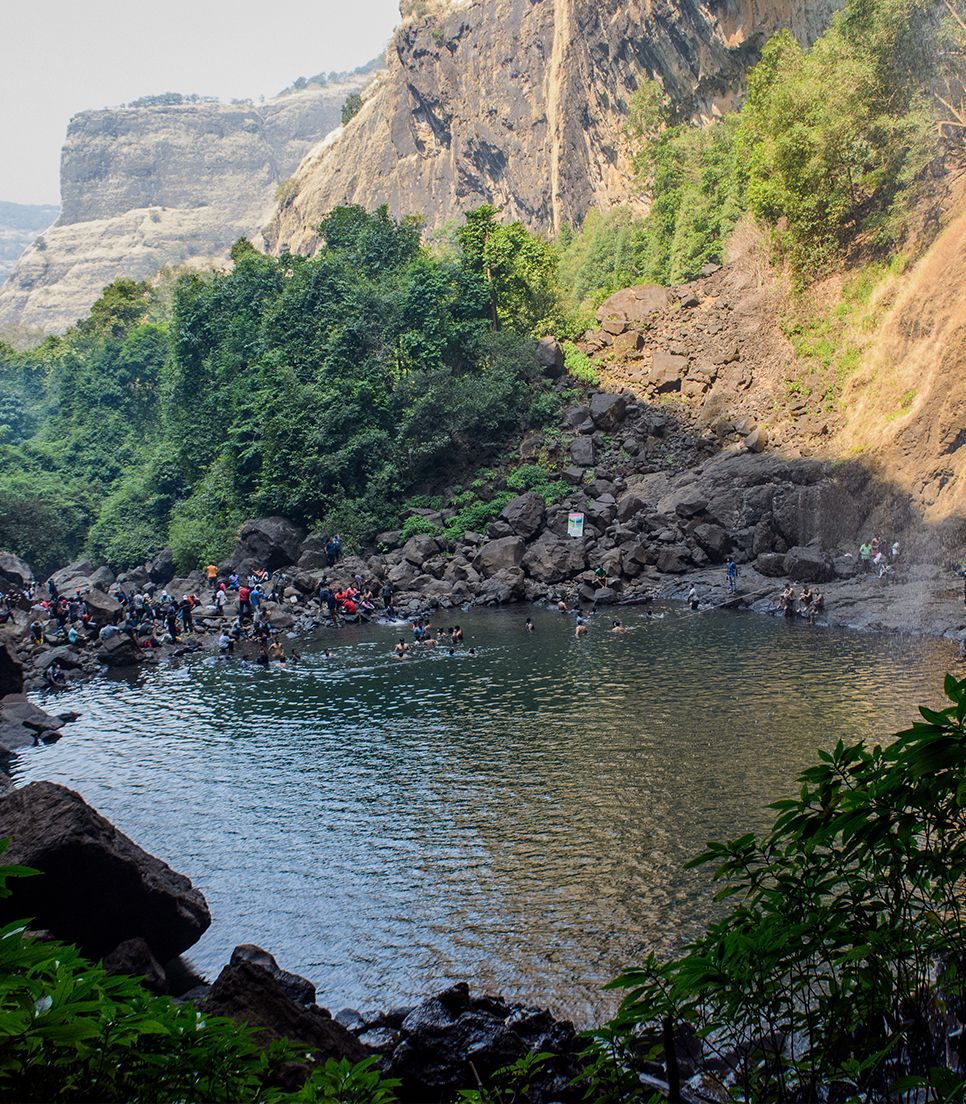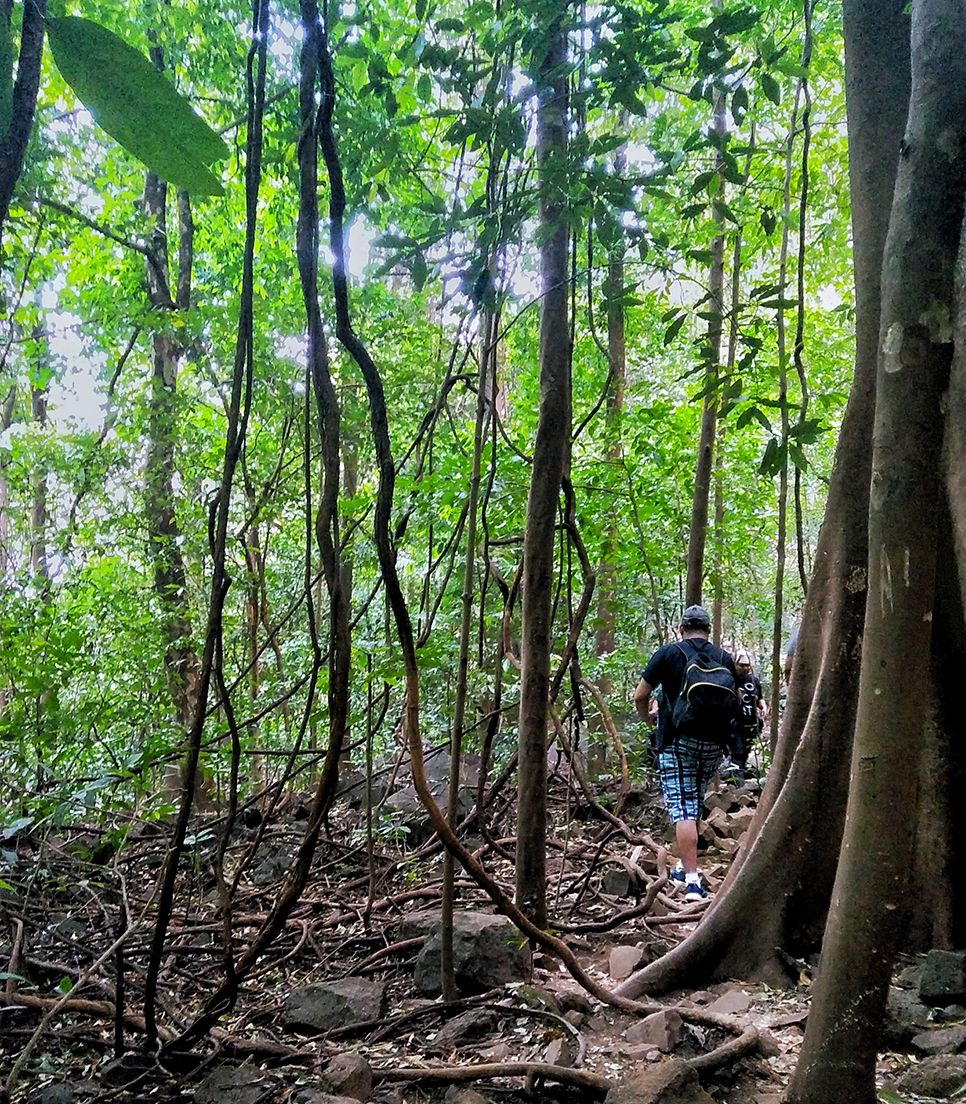 Devkund Trek
Patnus, Maharashtra INR 1,350
A trek to devkund waterfall along the backwaters of Bhira dam, starting from bhira village is the perfect weekend gateway for trekkers in Maharashtra. It's a 2 hours trek from bhira village which goes through the jungle and end up right at Devkund waterfall. Trekkers can enjoy some leisure time in the crystal clear water in the waterfall and capture some amazing photos. Plenty of water is available on the route.
Height of the Trek

Flat walk

Vacation Style

8-60 Years of Age
Whats included in this trip
Items that are covered in the cost of trip price.
1 veg Breakfast and 1 veg Lunch.
Dadar to Dadar travel by non-AC private bus.
Medical Kit
Professional Trek Leaders (Experienced Guide/Staff)
Whats excluded in this trip
Items that are not covered in the cost of trip price.
Travel insurance and other emergencies
All expenses incurred due to unforeseen and unavoidable circumstances like road blocks, bad weather.
Photography accessories like cameras etc.
Packaged drinking water and other beverages.
Things To Carry

1 Pair of socks
Sun Cap
2 Quick Dry Full Sleeves (T-Shirt)
2 Track Pants (No Cotton or Jeans)
Sun Glass
Sun scream, Lip balm, Moisturizer
Torch
Trek Pole
Trekking Shoes (No Sports shoes or Woodland shoes)
Day pack (Small one)
Back Pack 35 ltr
2 Water Bottles
Toilet Paper & Wet Wipes
Hand Sanitizer
Antibactial Powder
Tooth Brush
Quick Dry Towel
Medicines To Carry

Crocin (1Strip)
Disprine (1 Strip)
Lomotive (1 Strip)
Digene (1Strip)
Guaze
Dettol
Band Aid - Qty 5
Neusphorine Powder
Betadine Tube
Vomistop/Avomine (Motion Sickness Tablet)
Night

Dadar/Pune Station to Base village

11:15pm: Meeting at Pritam Da Dhaba, Dadar (East).
11:30pm: Leave for Devkund waterfall trek.
11:45pm: Chembur Diamond Garden.
12:15am: Vashi below main bridge near Vashi Plaza.
01:45am: Mc Donalds, Kalamboli.

Day

Reach base village and rest in bus

05:30am: Wake up and Freshen up.
06:30am: Breakfast.
07:00am: Start trek towards Devkund waterfall.
09:30am: Reach at waterfall and enjoy some time there.
11:30am: Start return trek towards base village.
02:00pm: Reach at base village and Lunch.
03:00pm: Start return journey to Mumbai.
09:00pm Approx arrival at Dadar.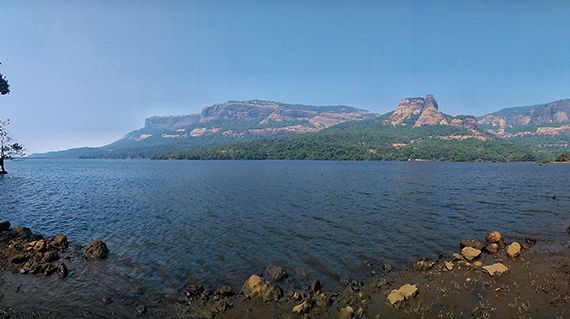 By Train
For Trekkers from Mumbai: Pick up from Dadar
For trekkers from Pune: Pickup from Pune
Departure Dates

Confirmed Dates

Trip Status

Trip Status

Batches

2017

Sat 1 Dec '18 - Sun 2 Dec '18

Sat 8 Dec '18 - Sun 9 Dec '18

Sat 15 Dec '18 - Sun 16 Dec '18

Sat 22 Dec '18 - Sun 23 Dec '18

Sat 29 Dec '18 - Sun 30 Dec '18

Sat 5 Jan '19 - Sun 6 Jan '19

Sat 12 Jan '19 - Sun 13 Jan '19

Sat 19 Jan '19 - Sun 20 Jan '19

Sat 26 Jan '19 - Sun 27 Jan '19