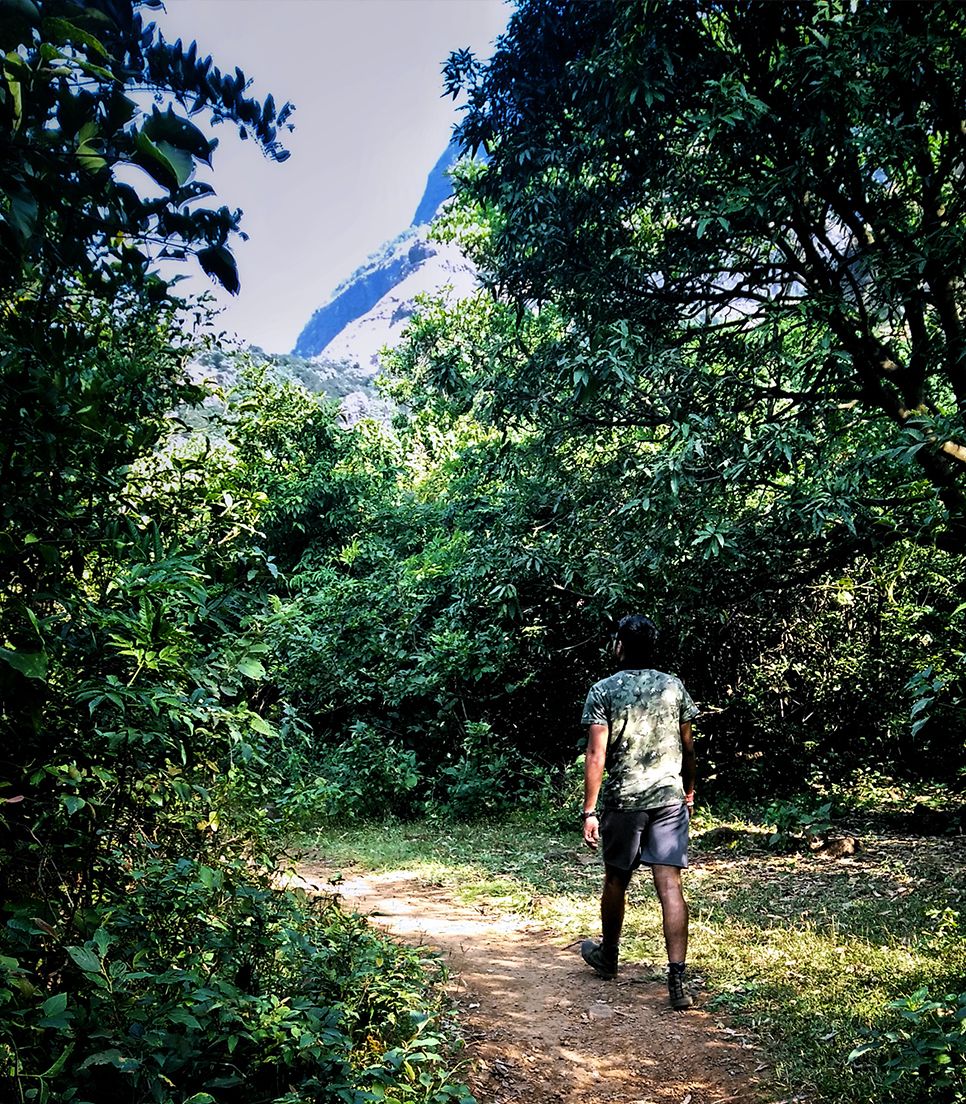 Hasrishchandragad Hiking/Camping
Khireshwar, Maharashtra INR 2,000
Harishchandragad is one of the best high forts near Mumbai, Maharashtra. Strong fortifications of this fort has multiple entry routes such as Junnar gate route, Sadhale ghat, Nalichi wat and Indore waat.
The carvings on the temples of Nageshwar (in Khireshwar village), in the Harishchandreshwar temple and in the cave of Kedareshwar indicate that the fort belongs to the medieval period, since it is related to Shaiva, Shakta or Naath. Later the fort was under the control of Moguls. The Marathas captured it in 1747. Main attractions on Fort: Sapta Tirta Pushkarini, Kedareshwar Cave, Konkan Kada (Konkan cliff), Taramati peak, Temple of Harishchandreshwar.
Height of the Trek

4,650 Ft

Vacation Style

10-60 Years of Age

Activity Level

Moderate to Difficult
Whats included in this trip
Items that are covered in the cost of trip price.
2 veg Breakfast, 2 veg Lunch, 1 veg Dinner and 1 Evening tea.
Kasara to Kasara travel by private non ac local vehicle.
Tented stay on sharing basis.
Medical Kit
Professional Trek Leaders (Experienced Guide/Staff)
Whats excluded in this trip
Items that are not covered in the cost of trip price.
Travel till Kasara and back.
Travel insurance and other emergencies
All expenses incurred due to unforeseen and unavoidable circumstances like road blocks, bad weather.
Photography accessories like cameras etc.
Packaged drinking water and other beverages.
Things To Carry

1 Pair of socks
Sun Cap
2 Quick Dry Full Sleeves (T-Shirt)
2 Track Pants (No Cotton or Jeans)
Sun Glass
Sun scream, Lip balm, Moisturizer
Torch
Trek Pole
Trekking Shoes (No Sports shoes or Woodland shoes)
Day pack (Small one)
Back Pack 35 ltr
2 Water Bottles
Toilet Paper & Wet Wipes
Hand Sanitizer
Antibactial Powder
Tooth Brush
Quick Dry Towel
Medicines To Carry

Crocin (1Strip)
Disprine (1 Strip)
Lomotive (1 Strip)
Digene (1Strip)
Guaze
Dettol
Band Aid - Qty 5
Neusphorine Powder
Betadine Tube
Vomistop/Avomine (Motion Sickness Tablet)
Day 1

Meeting at Kasara Railway Station

01.20pm: Meeting at Kasara Railway Station.
01.30pm: Move towards the base village in by private local vehicle.
05:00pm: Reach at base village and rest.
06:00am: Freshen up and Breakfast.
06:30am: Start ascending.
09:00am: Reach on top and explore. Visit Harishchandreshwar temple, Kedareshwar temple, Pushkarani, Caves.
10:30am: Start trek towards Kokankada.
11:00am: Reach at Kokankada and enjoy.
12:30pm: Lunch.Take a rest. Enjoy sunset at Kokankada.
09.00pm: Dinner

Day 2

Reach at Kasara station and disperse

04:30am: Wake up and freshen up.
05:00am: Start trek towards Taramati Shikhar.
06:00am: Reach at top and enjoy sunrise.
07:00am: Start descending from Taramati Shikhar.
08:00am: Back to the Kokankada.
09:00am: Breakfast.
09:30am: Start descending.
12:00pm: Reach at base village.
12:30pm: Lunch.
01:30pm: Start return journey towards Kasara.
05:00pm: Reach at Kasara station and disperse.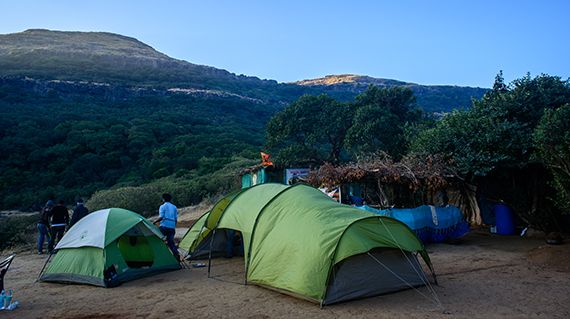 By Train
For Trekkers from Mumbai: Pick up from Kalyan Jn railway station
For trekkers from Pune: Pickup from Pune railway station
Departure Dates

Confirmed Dates

Trip Status

Trip Status

Batches

2017

Sat 1 Dec '18 - Sun 2 Dec '18

Sat 8 Dec '18 - Sun 9 Dec '18

Sat 15 Dec '18 - Sun 16 Dec '18

Sat 22 Dec '18 - Sun 23 Dec '18

Sat 29 Dec '18 - Sun 30 Dec '18

Sat 5 Jan '19 - Sun 6 Jan '19

Sat 12 Jan '19 - Sun 13 Jan '19

Sat 19 Jan '19 - Sun 20 Jan '19

Sat 26 Jan '19 - Sun 27 Jan '19