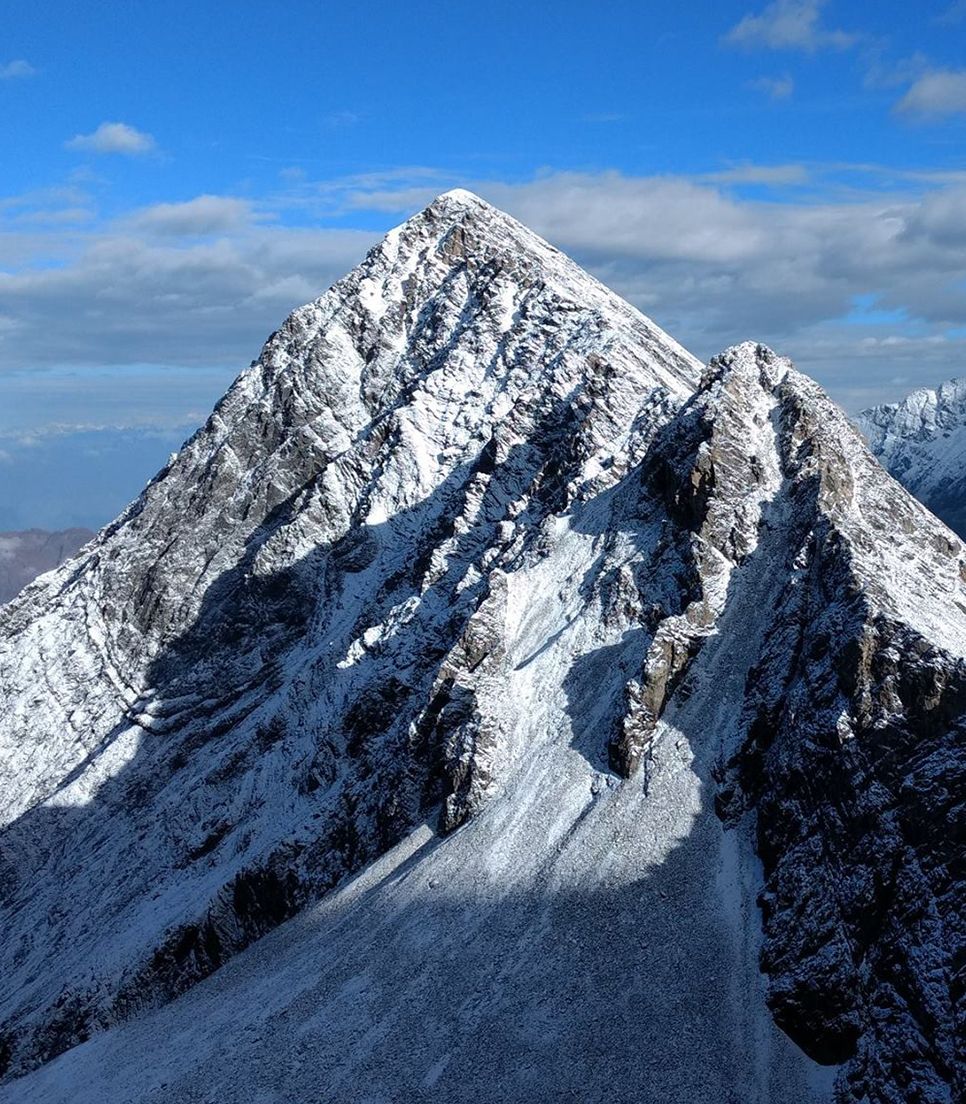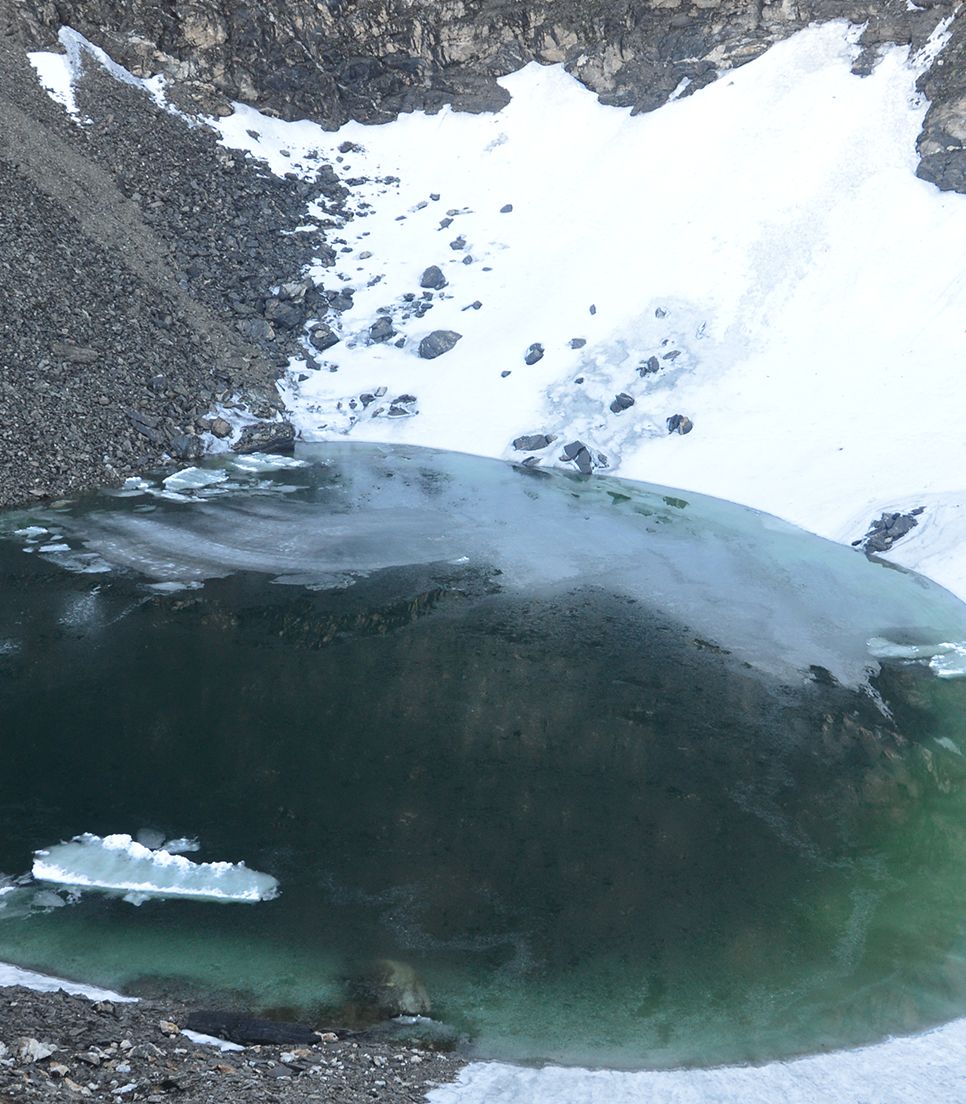 Roopkund
Chamoli, Uttarakhand INR 12,500
+(5% GST)per pax(Kathgodam to Kathgodam)
Roopkund (locally known as Mystery and Skeletons Lake) is a high altitude glacial lake in the Uttarakhand state of India. It lies in the lap of Trishul massif and is famous for the hundreds of human skeletons found at the edge of the lake. The area is uninhabited, in the Himalayas. Surrounded by rock-strewn glaciers and snow-clad mountains, the lake is a popular trekking destination. A shallow lake, having a depth of about two metres, Roopkund has attracted attention because of the human skeletal remains that are visible at its bottom when the snow melts. Many theories and opinions exist, from purely spiritual to scientific ones, attempting to explain the existence of these skeletons, which date back to 9th century CE. Because of the human remains, the lake has been called Skeleton Lake in recent times.
Height of the Trek

16,000 Feet

Vacation Style

16-45 Years of Age
Whats included in this tour
Items that are covered in the cost of tour price.
All breakfasts, lunches and dinners from Lohajung to Lohajung (VEG)
Transport from Kathgodam-Lohajung & Lohajung-Kathgodam
All accommodation from Lohajung to Lohajung
All campaign equipments
Medical Kit
Professional Trek Leaders (Experienced Guide/Staff)
All forests permits
Whats excluded in this tour
Items that are not covered in the cost of tour price.
Travel insurance and other emergencies
All Meals from Kathgodam-Lohajung & Lohajung-Kathgodam
Mules (A Hybrid Animal) to carry personal luggage
Single room accommodations
Hard Drinks (This also includes undistilled fermented beverages)
Photography accessories like cameras etc.
Things To Carry

1 Pair of Thermal
3 Pair of Socks + 1 Pair of woolen socks
2 Pair of Hand Gloves (Water Proof & Fleece material)
Sun Cap
Woolen Cap
Neck Warmer (Scarf/Buff)
2 Quick Dry Full Sleeves (T-Shirt)
1 Full sleeves Fleece
1 Wind Proof Jacket (windcheater/Heavy Jacket)
2 Track Pants (No Cotton or Jeans)
Sun Glass
Sun scream, Lip balm, Moisturizer
Torch
Trek Pole
Trekking Shoes (No Sports shoes or Woodland shoes)
Poncho ( The Gear used to protect from Rain)
Day pack (Small one)
Back Pack 60 ltr (+ Rain cover)
2 Water Bottles
Toilet Paper & Wet Wipes
Hand Sanitizer
Antibactial Powder
Tooth Brush
Quick Dry Towel
Medicines To Carry

Crocin (1Strip)
Disprine (1 Strip)
Lomotive (1 Strip)
Digene (1Strip)
Guaze
Dettol
Band Aid - Qty 5
Neusphorine Powder
Betadine Tube
Vomistop/Avomine (Motion Sickness Tablet)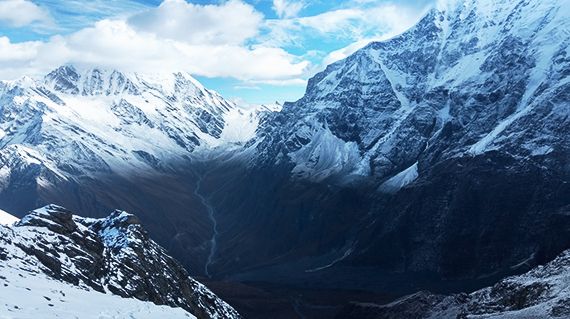 The Kathgodam station is one of the main stations in the district and it is an old station. It has good connectivity to many places and these include Lucknow, Delhi, and Howrah. Tickets from Delhi to Kathgodam by train cost around INR 150/- for a second class sleeper ticket and INR 400/- for a third A/C sleeper ticket. It is essential to book the tickets at least one month in advance as this route is always in demand.
By Train
From Delhi take the Ranikhet Express (5014) Dep. Delhi at 10:40pm arrival Kathgodam at 5:30am (Overnight Journey) or the Uttar sampark kranti (5035) Dep. Delhi at 4:00pm arrival Kathgodam at 10:40pm (6 hrs.40min.Journey).
From Dehardun take the Doon Express (4120) Dep. Dehardun at 10:30 pm arrival Kathgodam at 7:10 pm (8hrs.journey)
By Bus
Regular buses ply from ISBT Delhi Anand Vihar station to Kathgodam. Buses that go to Nainital stops at Haldwani which is a twin town of Kathgodham (8 hrs. Journey).
Departure Dates

Confirmed Dates

Trip Status

Trip Status

Batches

2018-2019